Milwaukee Duct Cleaning Company Improving Air Quality in Businesses throughout Southeastern Wisconsin
Before and After Pictures for Every Home or Business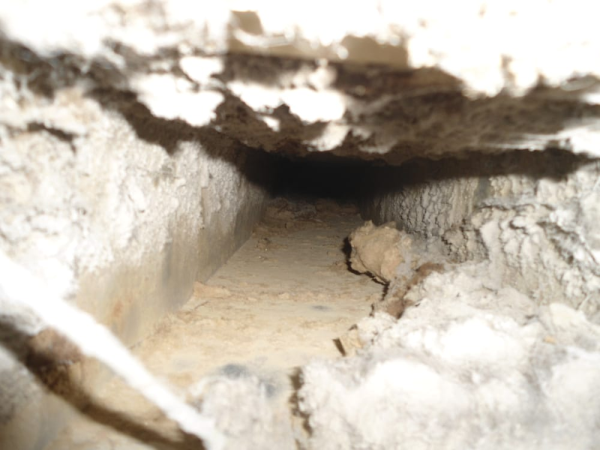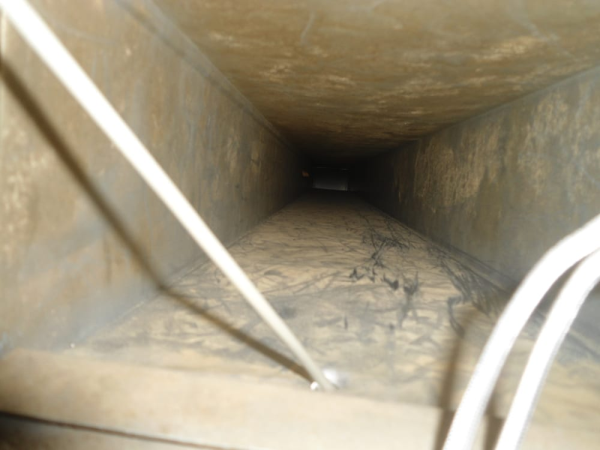 Air Quality Controllers NADCA certified technicians have been air duct cleaning homes and businesses for the past 18 years. Our experience combined with our customer service ensures your vents, and air ducts are thoroughly cleaned. After our air duct cleaning, ductwork sanitization, vacuuming services and air filter replacements, you'll receive before and after pictures very similar to the above.
We're a family owned business located in Brookfield, WI. Our service area includes properties throughout Milwaukee, Waukesha and south-eastern Wisconsin. For a trusted air duct cleaning company, who uses state-of-the-art duct cleaning equipment, contact Air Quality Controllers today. Your indoor air quality is our concern and our highly trained, polite, NADCA technicians are committed to cleaning your home or business air duct system. Still, haven't said yes? Then please, read our reviews.
Aggressive Commercial and Residential Duct Cleaning Services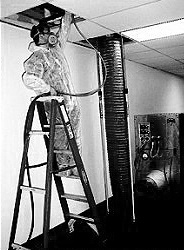 When you own a business, the health of your employees is always a concern. Ease your concerns about contaminated air with Air Quality Controllers. We offer the most aggressive and environmentally friendly duct system cleanings in Southeastern Wisconsin. For commercial cleanings, every service we provide meets or exceeds NADCA standards, which is a big contributor to our perfect BBB rating, numerous Angie's List awards and satisfied customer reviews. Commercial cleanings also include industrial dryer vent cleaning, which cleans the air and prevents future fire damage from a blocked vent.
Commercial facilities are often built to fit specific business functions, meaning no two buildings are exactly alike. We understand the unique needs of your commercial property and will adjust our services to fit what cleaning services and methods your facility requires. Our highly trained air duct cleaning specialists are neat, courteous and extremely professional to provide the best experience along with a cleaner, healthier indoor air quality.
Benefits of Air Duct Cleaning
Whether you're a home or business in Milwaukee, it's inevitable. Your air ducts will get dirty. Over time, the air ducts fill with dust mites, mold, smoke, airborne allergens, animal dander and other chemicals. Having your indoor air polluted and circulating throughout your home or office HVAC system creates an uncomfortable, unhealthy and unproductive environment. This can be prevented, simply by cleaning your air ducts. The added benefits of cleaning your air ducts are:
Less household dust: duct cleaning removes dust, at the source. The air duct system.
Improvement of indoor air quality: removal of unwanted chemicals creates more breathable air.
Energy saving: increase in efficiency means more saving for your heating and cooling costs.
Most HVAC systems fail due to improper care and accumulation of dust. By having your air duct system cleaned you prevent breakdown and future repairs of your heating and cooling system. The benefits of air duct cleaning will enhance your life and save you money.
Residential Duct Cleaning Services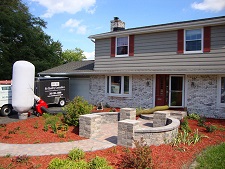 If there is one place you should have clean air, it's your home. Protect your family with Air Quality Controllers environmentally friendly duct cleaning services. From residential duct to furnace and AC cleaning, every service we provide meets or exceeds NADCA standards.
Duct cleaning does more than just leave your home dust and pollutant free. Blockages are removed during the cleaning process, making your ducts more efficient at circulating air therefore reducing your energy bills. Our highly trained air duct cleaning specialists are neat, courteous and extremely professional to give you the best experience and service. We will also answer any questions you may have during the cleaning process to keep you informed of exactly what is going on and give you recommendations for when to schedule your next cleaning.
Ducts, Dryer Vents and Industrial Cleaning Services Keeping Wisconsin Families and Businesses Healthy and Safe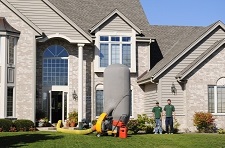 Being safe and healthy in your own home or business should be standard. Yet more and more homes and businesses don't realize the major concerns coming from contaminated or dirty air. The Milwaukee duct cleaning specialists at Air Quality Controllers, LLC offer superior services for residential and commercial properties throughout Wisconsin. Our family owned company is certified with the National Air Duct Cleaners Association (NADCA) and our expert staff includes a NADCA certified Air Systems Cleaning Specialist as well as a Certified Ventilation Inspector to give you the best care possible.The benefits of hiring NADCA members are significant. Members of the NADCA perform to higher standards of HVAC cleaning. NADCA requires all member to have at least one certified Air Systems Cleaning Specialist on staff at all times thus ensuring you're heating and cooling air duct cleaning meets NADCA guidelines.
Avoid allergens or airborne pathogens and gain energy efficiency with our wide variety of duct, dryer, filter, and air treatment system services. Preventative services now can stop larger health problems in the future all while saving you money. Even a simple, annual duct cleaning can pave the way to a healthier home. Whether you require our services for your home or business, Air Quality Controllers is the best choice for a cleaner, healthier indoor environment.
Dryer Vent Services for a Safer Home or Business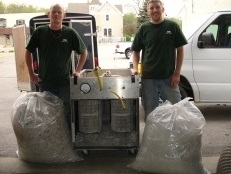 Air Quality Controllers also offers dryer vent cleaning services for both residential and commercial properties. Industrial dryers at hospitals and hotels especially need proper vent maintenance due to the high volume of work. Dryer vent cleaning is extremely important for reducing the risk of fire. An estimated 20,000 dryer related structured fires occur every year.
Most could have been avoided with vent cleaning and maintenance. Dryer vent blockages occur when lint builds up in the vents. Along with being a fire hazard, blockages prevent dryers from fully performing, reducing efficiency and wasting money. Stop running the dryer for multiple cycles to dry articles and instead have certified professionals clear out the vents and find any other dryer problems.
When Air Quality Controllers performs thorough dryer vent cleaning services, we not only reduce your risks of a dryer related fire but also increase the energy efficiency of your dryer.
Duct Cleaning Services at Fair, Straightforward Pricing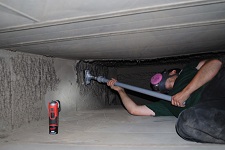 A clean home or commercial facility usually entails mopping up stains, dusting shelves, or window washing. It's very easy to forget air needs to be cleaned as well. Dirty air ducts are a haven for harmful air particulates including mold, fungus and mildew and when air passes through, it becomes contaminated. It quickly becomes a vicious cycle. No matter how much effort you put into cleaning, if your air ducts are dirty, the air circulating in your home is dirty. The solution? Hire a professional duct cleaning service to take care of the problem for you.
Don't be lured in by "lowest price" blow and go companies who routinely bait and switch customers with inadequate services. Air Quality Controllers offers flat rate pricing, you'll never have to worry about hidden charges. Our Milwaukee duct cleaning services, residential and commercial, are thorough and performed to the highest NADCA standards of quality. When you choose Air Quality Controllers, you can rest assured you're receiving superior service for a fair price.
Overhead Highlight Cleaning and Industrial Vacuum Services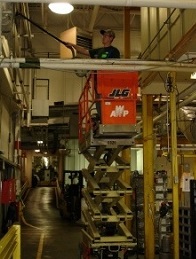 Manufacturing byproduct is just one source of dust and grime at the highest levels of your industrial facility. Keep your industrial production area clean and safe with Air Quality Controller's overhead highlight cleaning and industrial vacuum services. Our industrial overhead cleaning experts utilize boom lifts and scissors lifts to thoroughly clean your production area from its ceiling, trusses and lights to the tops of your machines and all the way down to the floor if necessary.
Depending on your facility, dust and byproduct buildup can cause combustible reactions. To prevent fire or explosions, a vacuum or overhead highlight cleaning service can remove the combustible particles and make your workplace safe again. After a thorough cleaning, your facility will look and feel like new while providing a healthier work environment for your employees. Air Quality Controllers will rid your business of hard to reach dust, dirt, grease and other grime, the only thing we don't vacuum is hazardous waste.
Home Air Treatment Systems and Filters
Air Quality Controllers is dedicated to improving air quality in homes and small businesses throughout Wisconsin which includes utilizing advanced technology for improved air quality. We offer UV Home Air Treatment Systems from Altru-V to provide constant protection against dangerous microorganisms such as mold and bacteria by utilizing UVC radiation. UV home light systems, with the right application are used with the disinfection of water, surfaces and to purify air. UVC radiation treatments are an extremely effective way to improve your air quality by removing pollutants in both commercial and residential environments.
V-RES Home Air Treatment System

Placing an Altru-V radiation lamp in your vents will keep your home healthier between full duct cleanings. The circulating air inside the duct will allow for continuous exposure to the radiation eliminating unwanted bacteria. The UVC radiation, safely contained to your vents, is powerful enough to destroy influenza A and H1N1.
Our duct cleaning specialists are extremely knowledgeable on this technology and offer expert advice on how a home air treatment system will benefit your home or small business. To keep your V-RES home air treatment system running at peak performance, Air Quality Controllers recommends getting your air ducts cleaned regularly to prevent dust build-up on the system. Dust hides bacteria from the lamp allowing them to spread.
Air Filters from the Experts
Air Quality Controllers also carries air filters to fit a wide variety of HVAC systems. Regularly changing your air filters according to the manufacturer's recommendation will help maintain an energy efficiency HVAC system while keeping your home's air cleaner. Browse our selection of air filters now and ORDER yours today!
Contact the leading Milwaukee duct cleaning company, Air Quality Controllers LLC, for more information on how our services can give you a safer, cleaner, healthier home or business.