Milwaukee Fan Compartment Cleaning Services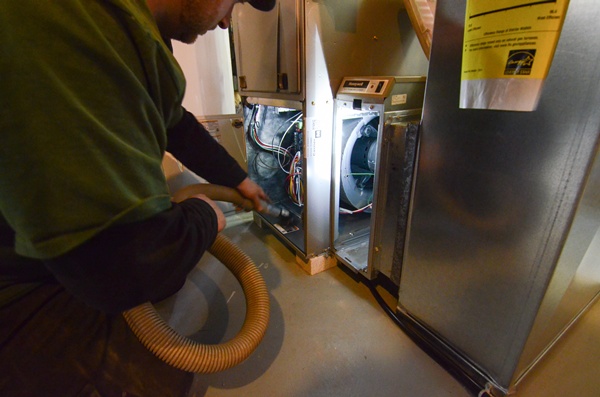 Keep your Air Ducts and HVAC Equipment Running Smoothly with Air Quality Controllers
A dirty fan compartment can lead to an increase in asthma attacks and allergy symptoms, due to irritating and harmful particles being blown through your air ducts and into your home. Keep your family healthy and breathe easy year round with the help of our NADCA certified duct cleaning specialists. We use state of the art equipment to provide a comprehensive clean of your entire HVAC system.
When the fan is off, dust mites and other unwanted organisms begin to breed and grow. Then, when the fan is turned on, those dust mites and other pests become circulated throughout your home. Our fan compartment cleaning services completely eliminate infestations of dust mites, greatly improving the overall air quality in your home. Increase your home's efficiency and reduce the presence of harmful pollutants in your home with our residential air duct cleaning services.
Contact the Milwaukee air duct cleaning specialists to improve the air quality in your home or business today.