Residential Air Duct Cleaning in Milwaukee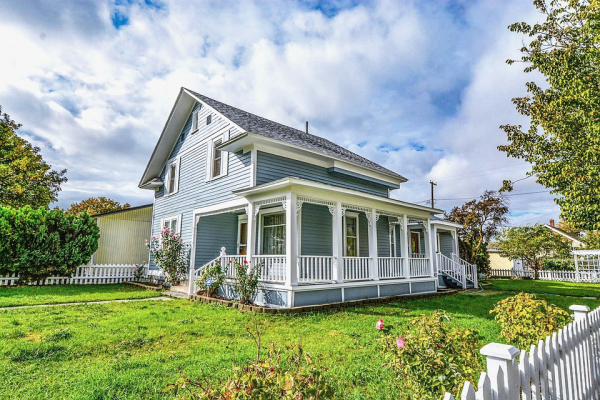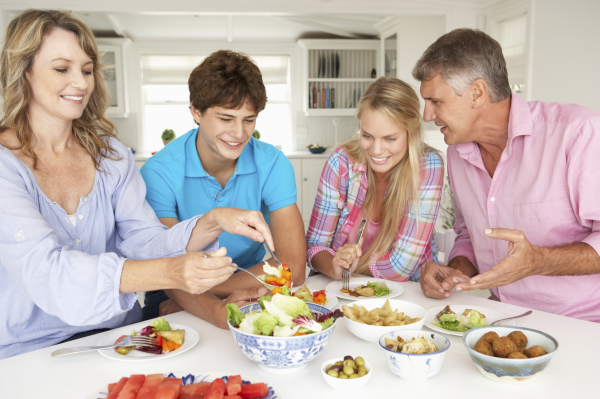 LIVE HAPPIER
BREATHE EASIER
GET A FREE QUOTE
Top Reasons to Schedule Regular Air Duct Cleaning in Wisconsin
Wisconsin winters mean you spend a majority of your time indoors, breathing the air confined within your HVAC system. Intense Wisconsin weather forces homeowners to rely on heating and cooling systems throughout most of the year, and just replacing air filters isn't enough to guarantee clean air in your home.
You need your air ducts cleaned to remove the built-up dust that contaminates your home's air. Contact Air Quality Controllers for a free quote!
Not sure if you need your air ducts cleaned? Consider these questions:
Have your air ducts ever been cleaned? When? Air ducts trap dust and debris, which contaminate the air you breathe.
Have you done renovation on your home recently? Drilling, sawing and other construction work creates excessive dust, which ends up trapped in your ducts.
Has your home recently experienced flooding in the basement? Flooding causes mildew and mold, which can easily spread to your air ducts.
Did the previous owners have pets? Do you? Like dust and debris, animal hairs and dander also get trapped in your air ducts, which can cause serious allergy problems. A recent residential duct cleaning in Milwaukee significantly improved allergy problems for an entire family. These allergies were caused from previously owned animals.
Do you have a very dusty house despite constant cleaning? This is a sure sign your air ducts have buildup which is getting circulated throughout your home. Having your air ducts cleaned will noticeably reduce the amount of dust in your home.
When you answer "yes" to any of the questions above, it's time to get your air ducts cleaned. Your first step is to have your air ducts inspected by a professional HVAC cleaning company like Air Quality Controllers near Milwaukee.
We employ only NADCA certified technicians to ensure all work is done to the highest standards. Our air vent cleaners remove all airborne dust and debris from your entire air duct system for improved air quality in your home. You will breathe easier when we're done.

Benefits of Quality Duct Cleaning Services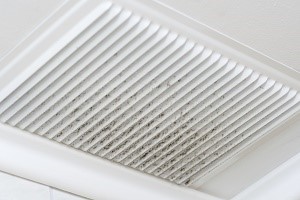 Allergies, asthma and other respiratory ailment sufferers benefit greatly from Air Quality Controllers' air duct cleaning services. Removing dirt, animal hair, dander and pollen helps your entire household breathe easier. Reducing your household dust by up to 85% is just another benefit.
Our Milwaukee air duct cleaning services also save you money by reducing your heating and cooling costs. Maximized airflow means your HVAC system is working at optimum efficiency. For the best air quality in your home, we recommend thorough duct cleaning services every three to five years or immediately after new construction projects.
How Often Should Air Ducts Be Cleaned?
Air duct cleaning your home provides cleaner, safer air for the entire family. This is especially true if other family members are allergic to pollutants in the air. We recommend having the supply and return of your air ducts inspected on a yearly basis. Here are a few guidelines for determining how often your air ducts should be cleaned:
The NADCA recommends having your air ducts cleaned every 3-5 years.
When moving into a new home, unless the previous homeowner already had ductwork completed within the past 3 years.
After completion of an in-home construction project (due to sawdust and other materials spreading throughout your home).
If you have pets in your home, or the previous owners had pets, a yearly air duct cleaning is advisable (sometimes bi-annual if your pets cause allergy problems).
If you can't decide whether or not it's time to clean your air ducts, give us a call at 262-784-2600. Our NADCA certified team can help.
How Much Does Air Duct Cleaning Cost?
When it comes to air duct cleaning, you get what you pay for. Some Milwaukee air duct cleaners advertise shockingly low prices and then bombard you with hidden fees. Other companies get paid for how many jobs they complete, rather than their workmanship.
Air Quality Controllers gives you honest prices on our comprehensive cleaning services. The cost of air duct cleaning in Milwaukee depends on several factors, including the size of your home.
Find out how much air duct cleaning costs for your home and schedule your appointment today!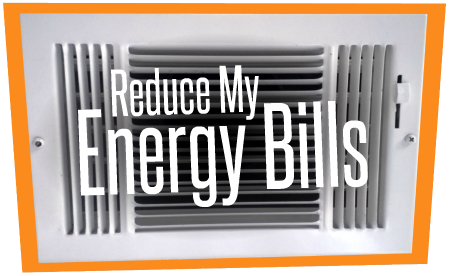 NADCA Certified Air Duct Cleaners Keep Your Family Safe and Healthy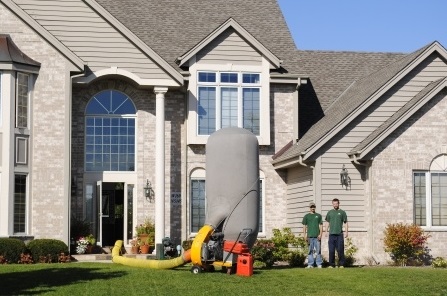 Expert Technicians Provide Top Tier Residential Duct Cleaning in Milwaukee
Air Quality Controllers' experienced and qualified duct cleaning staff includes NADCA certified ventilation inspectors and air system cleaning specialists. Our extensive training and dedication help us provide you with the highest level of professional service.
Our specialized technicians adhere to the strictest NADCA standards while using the most advanced duct cleaning equipment. We also conduct a thorough inspection after cleaning your duct system and show you photographs of the inside of your ductwork.
Professional Grade Duct Cleaning Equipment
Air Quality Controllers uses the most powerful equipment available to thoroughly clean your air ducts. Our professional duct cleaning equipment includes:
Duct trucks
Duct vacuums
Duct inspection cleaning cameras
The combination of powerful air duct cleaning equipment and experienced NADCA technicians ensures your air ducts are thoroughly cleaned.
Reduce Your Home Energy Bills with Furnace Blower and AC Coil Cleaning
AC condenser and evaporator coils are designed to provide efficient cooling. Airborne contaminants build up and clog the coil fins, decreasing airflow and energy efficiency by up to 35%. Dirty AC coils mean your system is working harder and longer than necessary. On the heating end of the spectrum, furnace blowers with poor filtration accumulate dust and dirt. Buildup reduces efficiency by up to 50%. An overworked heat exchanger runs the risk of overheating and cracking, as well as complete motor failure. Air Quality Controllers' HVAC cleaning technicians provide thorough furnace blower and AC coil cleaning services to maximize your system's energy efficiency and longevity.
Air Quality Controllers offers year-round relief from overpriced energy bills. Call for a consultation on making your air ducts more efficient today.
Polite and Courteous Service Makes Duct Cleaning a Pleasant Experience
Air Quality Controllers takes pride in providing the best duct cleaning experience imaginable. Our family-owned and operated business employs fully insured, neat and courteous technicians. We've maintained a perfect rating with the Better Business Bureau and have won Angie's List awards for our customer service 12 years in a row. All our services are offered with flat rate pricing, with no hidden charges or expensive "surprises." Take a look at our customer reviews and see what makes Air Quality Controllers the best Milwaukee air duct cleaning company.
It's important to remember to change your air filters. For added convenience, you can order air filters directly from us.
Residential Air Duct Cleaning FAQs
Q: How do I prevent air duct contamination in my home?
A: There are many simple methods to prevent dirty air ducts. The first is to use the manufacturer's recommended air filter for your HVAC system. If you're not sure which filter to use, Air Quality Controllers will help you find the right one for your unit. Maintaining a clean home, avoiding moisture entering your ducts, and scheduling a professional cleaning on a regular basis will also help prevent contamination of your air ducts.
Q: What are some spring cleaning tips for air ducts?
A: Spring cleaning is a chance to remove harmful irritants from your home after a long winter trapped indoors. It is very easy to miss certain sports while cleaning, resulting in dirt, mold, pet dander, and airborne irritants remaining in your home and air ducts. Air Quality Controllers recommends arranging a duct cleaning early in spring, before the full force of allergy season. After your ducts and vents are cleaned, focus on the rest of the house. Otherwise, dirty ducts will just distribute dust throughout the rest of the house you've finished cleaning.
Q: Typically how long does a home air duct cleaning service take?
A: The time to clean a home's air ducts depends on the size of the home, the number of HVAC systems and the number of air duct specialists on the job. Be sure to ask at the time of inspection how long the job will take. The inspection should provide a good indication of what to expect when you have the cleaning done.
Q: How can we determine if our HVAC system cleaning was effective?
A: The first way to determine if a cleaning was effective is to perform a visual inspection of your HVAC system before and after the cleaning. Any dust or debris noticed prior to the cleaning should have been removed. This inspection can be done with a flashlight and mirror. An air duct cleaning specialist from Air Quality Controllers will also photograph the interior of your ductwork before starting, and also after cleaning, so you can see the results for yourself.
Q: What areas do you service for residential air duct cleaning?
A: Air Quality Controllers provides residential duct cleaning services throughout southeastern Wisconsin. If you're not sure if you're in our service area, give us a call and ask.
Q: After my air duct cleaning service, will my home be less dusty?
A: YES. Less dust is a significant benefit of having your air ducts cleaned. Not only does it eliminate the dust inside your vents, it also helps prevent more dust from accumulating.
Q: Does air duct cleaning lower energy bills?
A: YES. Clean air ducts help HVAC systems run more efficiently. The less debris in your ducts, the less work your HVAC system has to do to circulate the air. Schedule your air quality control service today and reduce your energy bills while improving your indoor air quality.
Q: How often should I have my dryer vent cleaned?
A: We recommend having your dryer vents cleaned every year. If you have never had your dryer vent cleaned or can't remember the last time, then we highly recommend contacting the dryer vent specialists at Air Quality Controllers today--especially if you are experiencing any of the following: Clothes and dryer get very hot (too hot to touch), clothes are taking an exceptionally long time to dry, a burning smell when the dryer is running, or the exhaust vent hood flap is not opening.
Q: What does Air Quality Controllers do?
A: Simply put, we clean your air duct systems to provide cleaner air and a more comfortable living/work environment. Our air quality control experts use specially designed tools and advanced power vacuums which are specific to duct cleaning work. These industry-leading machines agitate and suck up all the dust and dirt inside your air ducts, breaking up any hard surface debris found inside the ducts. We then provide an inspection after cleaning your duct system, checking for mold, bacteria and other airborne contaminants.
Q: Are there health benefits to getting my air ducts cleaned?
A: There are many benefits to having your air ducts cleaned. Allergy and asthma sufferers benefit the most from clean air ducts. Air ducts are accumulators of many particles including dust and pet dander, which then get circulated back into your home. Our air quality control technicians have the expertise and advanced technologies to ensure you receive a thorough air duct cleaning and all the benefits of cleaner air.
Q: Why should I get my air ducts cleaned?
A: Dirty ducts contribute to indoor air pollution by releasing dust and mold spores into the air.Air duct cleaning helps relieve symptoms of allergies, asthma and other respiratory ailments. It removes dirt, animal hair and dander and pollen, reduces the cost of heating and cooling, and reduces household dust up to 85%.
Q: Should my air ducts be sanitized?
A: Yes. EnviroCon is the sanitizer Air Quality Controllers uses. EnviroCon may be used on all building HVAC systems - residential, commercial, industrial and health facilities. EnviroCon is EPA registered to retard fungal growth, including mold, mildew, yeasts and algae. It is easily applied with the use of a hand-held fogger. The treatments may be applied to occupied spaces. It is unscented and applied after a thorough air duct cleaning.
Q: How often should my air ducts be cleaned?
A: If your ducts have had little to no attention in the last five years, a thorough cleaning is due. For people who suffer from allergies or asthma, every three years is recommended. The air ducts should also be cleaned right after new construction and remodeling due to drywall dust that can circulate through your home for up to 12 years.
Cleaning Tips and Information from the Experts at Air Quality Controllers
Looking for More Info?
| | |
| --- | --- |
| | Summers in southeast Wisconsin bring humidity. Using the breeze to circulate air and cool your residence allows moisture to gather in the cooler places, like the air ducts and other behind-the-scenes areas. Why is this a problem? These are the ideal conditions for mold. |
| | Every year spring cleaning sends households into a purging frenzy. You dust, you vacuum and you even clean your windows. Yet you find yourself having to continue dusting long after everything else is clean. The likely reason is your air duct vents were never cleaned, resulting in a permanently dirty home. Worse, you're more likely to get sick from the vents. Your home is supposed to be a place where you relax, not where you constantly get sick from contaminated air. |
| | Fall is one of the best times to clean your home and prepare for the upcoming winter months. With the windows and doors being shut for almost half the year, it's important your air is at its cleanest. You can achieve a clean, healthy home from various cleaning methods. Air duct cleaning is at the top of the list when it comes to providing clean air for your home. |
| | Cleaner air ducts improve the air quality in your home or place of business and have been known to reduce respiratory conditions and allergies. Cleaner air ducts in your home will also maintain an efficiently running HVAC system. Learn some inexpensive measures you can take to help reduce air duct contamination. |
| | For people with allergies air duct cleaning your home during the summer is a must. Better air quality keeps you and your family from getting sick. By following our summer cleaning checklist you can breath easier this summer. |