Milwaukee Dryer Vent Cleaners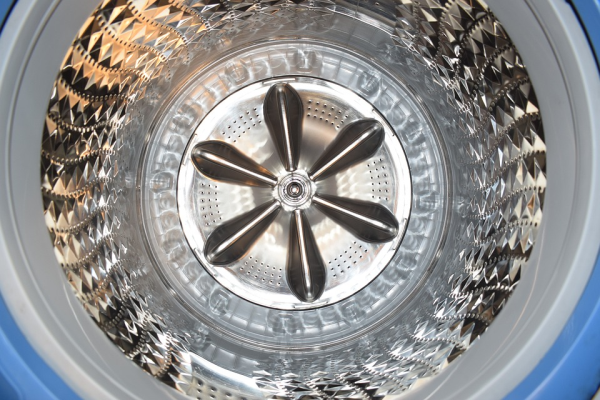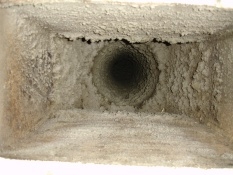 STAY SAFE
AVOID THE RISKS
GET A FREE QUOTE
Affordable, Professional Dryer Vent Cleaning in Southeast Wisconsin
In the average household, a standard dryer lint trap only has the capabilities to keep up with 40-60% of the lint generated. Everything remaining travels through the dryer's exhaust system just to get stuck in the dryer vent. Air Quality Controllers offers superior the best dryer vent cleaning in Milwaukee and across Southeast Wisconsin. We help keep your home and business safe while making sure your dryer operates at peak performance. Discover the benefits of booking professional dryer vent cleaning in Milwaukee:
Professional Dryer Vent Cleaning Keeps Milwaukee Residences Safe
With an estimated 20,000 dryer related fires occurring in homes every year, we can't help but wonder why anyone would ever believe neglecting your dryer vents is ever a safe bet. Lint is a highly flammable material and when it clogs your vent, it causes your dryer to run much hotter. This greatly increases the risk of fire in your home. Air Quality Controllers offers home dryer vent cleaning for a number of residential spaces to help you protect your family and loved ones, including:
Apartment Complexes Nursing Homes
Condominiums Townhomes
Assisted Care Facilities College Dorms
Buildings with shared laundry facilities are at a greater risk for fire than single-family homes due to more residents using the same set of dryers over and over. Some residents may not be as thorough in cleaning the lint trap, further increasing the amount of vent buildup. Property managers and tenants who want to prevent fires turn to Air Quality Controllers for lint and debris removal. Regularly scheduled cleanings will keep your home safe while improving the efficiency of your dryers. It doesn't matter who you're living with, whether there are children, teens, adults, or the elderly living on the premises: keeping your air ducts clean is an essential aspect of keeping your residential property safe for EVERYONE.

Commercial Dryer Vent Cleaning in Milwaukee
Business owners are responsible for the property and employees under their care. Commercial, industrial and institutional facilities commonly over-work their washers and dryers, creating an even higher need for regular dryer vent cleaning. Most commercial dryer vent fires are caused by flammable lint being caught in the vent and then heated to ignition. We provide affordable commercial dryer vent cleaning in Milwaukee and Southeast Wisconsin to help you keep your facility and employees safe. Our Brookfield dryer vent cleaners have assisted a number of commercial properties, including:
Hospitals Laboratories
Factories Laundromats
Hotels
Air Quality Controllers, LLC receives calls from business and company owners all the time. Dryer vent cleaning isn't just used to keep the air clean, but the working environment healthier as well. Keeping spores and dust out of dryer vents isn't always about the quality of the air - it tends to be more about the safety of those who are employed at your company. To prevent fires and keep your business running as smooth as usual, you'll want to contact the best Milwaukee dryer vent cleaners. Our professionals who are the best at what they do!
Frequently Asked Questions About Dryer Vent Cleaning in Milwaukee
Q: Are dryer vents a fire hazard?
A: Anytime dryer vents are neglected when they should be cleaned, they pose a serious fire risk to the residents living in your home. To reduce the chances of a fire starting in your dryer vent, you should have the vents cleaned on a regular basis. Contact Air Quality Controllers for a recommended number of checkups per year depending on what type of property you live on!
Q: Do dryer vents get hot?
A: While most modern dryer vents have thermal fuses to regulate temperature, it is not uncommon for older dryer vents to get hot. If you own a recently manufactured dryer vent, don't be alarmed if it gets hot to the touch. It is not uncommon for dryer vents to reach 120 - 160 degrees Fahrenheit while operating.
Q: How can I tell if a dryer vent is clogged?
A: If your laundry room heats up during a load, your cycles aren't fully drying your regular sized load or more lint than normal is appearing around your dryer in the room, your dryer vent is probably clogged. Dryer vents should operate efficiently, so if you notice anything wrong with your dryers, give Air Quality Controllers a call to, at the least, come out to your property to give your dryer vents a diagnosis.
Q: Do dryer vents produce carbon monoxide?
A: Carbon monoxide poisoning is only a possible hazard when dryer vents have not been cleaned for awhile. For instance, think back to the last time you had your dryer vents cleaned. If it was more than 2 months ago, make sure you get Air Quality Controllers on the phone to schedule us to stop by your property and ensure your vents are clear!
Q: Should my dryer vent have water in it?
A: There are a number of causes for dryer vents getting wet. A malfunctioning machine, flapper door and even bad weather can all have an effect on how your dryer vents operate. If you have water in your dryer vent and you're not sure what's causing the issue, get Air Quality Controllers to your property to check it out!
Q: Do dryer vents need to be cleaned?
A: Neglecting your dryer vents can put your property at risk for fire damage, carbon monoxide poisoning and complete machine failure. Don't wait for your dryer vents to start showing symptoms - have Air Quality Controllers clean your dryer vents every 60 days!
Q: How much does dryer vent cleaning cost in Milwaukee?
A: Dryer vent cleaning costs in the Milwaukee area vary from property to property. For more information, read about the average range of Milwaukee dryer vent cleaning costs or contact us for a free quote!

Is Dryer Vent Cleaning Really Worth It?
Having clean dryer vents is very important for many reasons. A clogged or blocked vent can simply cause your dryer to run inefficiently, raising your energy bill as you have to run clothes through another cycle before they are completely dry. This can leave clothes dirty or cause damage to delicate fabrics.
Of course, there is also the possibility of a clog causing a fire. Clogged dryer vents cause thousands of house fires every year in America. Avoiding this situation is as easy as letting the Air Quality Controllers professionals thoroughly clean the vent.
Enjoy a safer, efficient dryer at your home or business. Let the technicians of Air Quality Controllers clean out your dryer vents now.
Contact the Milwaukee dryer vent cleaners at Air Quality Controllers to schedule services today!
There are many ways to find out if your dryer is in trouble. These warning signs will let you know if your commercial or residential dryer vent may be at risk for causing a fire. With the help of Air Quality Controllers, you will know exactly what to look for in your dryer to know when to schedule a cleaning.

Read More...

Follow the expert advice of Air Quality Controllers to stop the buildup of debris in your dryer vents. Buildup can happen very quickly depending on whether your dryer is in a single family home or is part of a commercial business. Learn how to prevent lint from accumulating, the single largest factor behind many dryer fires.

Read More...

Living in any multi-family unit leads to greater risk for dryer vent fires. The more people using the dryer, the more lint is allowed to build up. Learn the dangers of apartment dryer fires from Air Quality Controllers today. We will help keep your residential building safe with comprehensive vent cleaning.