Affordable Air Duct Cleaning in Milwaukee
Milwaukee Air Duct Cleaners Help You Breathe Easier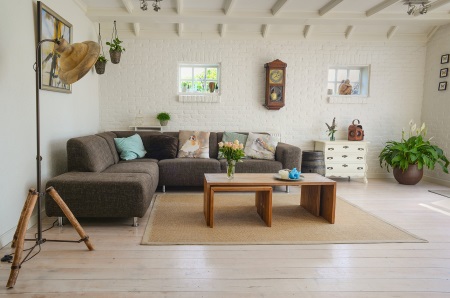 As a home or business owner in Milwaukee, you know that Wisconsin's extreme range of temperatures requires heating or cooling the majority of the year. In addition to being expensive, continuously used heating and cooling systems can have negative impacts on your health by circulating allergens, germs, and other harmful spores through the air you breathe. Luckily, Air Quality Controllers can help you save your health and your bank account. Affordable and thorough, our indoor air quality specialists offer a variety of air duct cleaning services to decrease dust and bacteria and increase the efficiency of your heating and cooling systems.
We offer the following indoor air quality services to improve the environment of your Milwaukee home or business:
Our indoor air quality professionals have expertise in both residential and commercial environments. Whether your goal is aesthetic like removing dust and mold, preventative like eliminating allergens and bacteria, or conscientious like increasing air system efficiency and lowering energy costs, we have the services to improve your health and the air system function of your home or business in Milwaukee.
Milwaukee Dryer Vent Cleaning Increases Safety in Homes and Businesses
Whether at home or at work, you want your environment to be as safe as possible. Seemingly mundane tasks, like cleaning dryer vents, may not rank at the top of your safety precautions list, but it can prevent significant damage to you and your home or business in Milwaukee. From increasing your dryer's efficiency to preventing catastrophe, such as a fire, Air Quality Controllers takes dryer vent cleaning seriously. Servicing both residential and commercial properties, our dryer vent cleaning professionals ensure your dryer runs safely and effectively. Contact our Milwaukee dryer vent cleaners to schedule your appointment.
Our dryer vent cleaning specialists have experience servicing a wide variety of environments including:
Single or Multiple Family Homes
Apartment Complexes
Condominiums
Assisted Care Facilities
Nursing Homes
College Dorms
Hospitals
Laboratories
Factories
Hotels
Laundromats
Get on I-794
Follow I-94 W. Take exit 297 to N Barker Rd.
Continue on N. Barker Rd.
Take W North Ave to N Brookfield Rd in Brookfield.
Arrive at Air Quality Controllers:
2920 N Brookfield Rd.
Brookfield, WI 53045