Milwaukee Air Duct Cleaning for Healthier Homes
Our Wisconsin Vent Cleaners Remove Dust & Allergens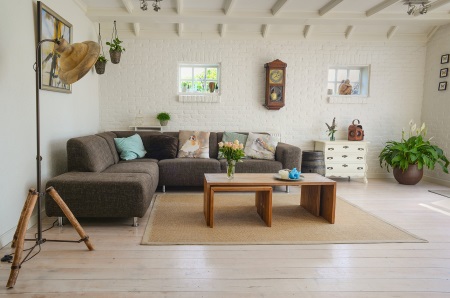 Air Quality Controllers' vent cleaners remove the built-up dust and mold spores that collect in your vents.
Milwaukee business and home owners use heating and AC most of the year, in response to extreme Wisconsin temperatures. So if your ducts are coated with dust and mold, your air is continually picking up allergens. That means your breathing and health can be effected.
Whether you need residential duct cleanings, industrial vacuuming, or UV lights to kill bacteria, our duct cleaners can help. Contact us to take control of the air quality in your home or your company's office!

Request a Quote
Residential

Commercial

Benefits of Home Air Duct Cleaning

Removes allergens, mold spores, and other particulates

Healthier respiratory system
More energy

Removes blockages

Makes system more efficient
Reduces energy bills

Moving Air Moves Dust and Dirt

Air systems in commercial buildings are put through a lot. The system's abilities are taxed year round. Heat during winter months, and A/C during summer. Moving all that air is bound to move dirt as well.

Save Money on Energy Bills:

Energy usage can go up by 35-40% due to dust collecting on A/C coils

Dust, dirt, and mold buildup creates blockages
Fan motors work harder when ducts have restricted air flow

New Home Construction

Dryer Vents

Control Airborne Particulates from the Start

Calling all builders and buyers of new homes in the greater Milwaukee area. Dust and dirt unsettled by the process of building the home comes to rest anywhere and everywhere. But how to remove all that dust and dirt from the places you can't see, like the ducts?

When the house is being built, there's no climate control or walls to stop the dust and mold spores from entering the premises. This creates a much higher chance of moisture building up in your ducts. Add heat from the sun beating down, and you have the perfect breeding ground for mold, which enters your lungs and affects your health.

Protect Your Home with Dryer Vent Cleaning in Milwaukee

Dust and lint build up inside your dryer vents over the years of use. If left untouched, this build up can put your home or business at greater risk of dryer fires. Unless you have the proper equipment, removing dryer vent build up is often a time-consuming and difficult task. Air Quality Controllers offers affordable dryer vent cleaning in Milwaukee to remove buildup and keep your home safe.
Air Duct Cleaning for your Milwaukee Home
Whether you're exploring the Historic Third Ward, tailgating at a Brewers game, or having a picnic at Lincoln Park, Milwaukee is filled refreshing Lake Michigan air. When you go home, the air quality shouldn't go down.
We offer home air duct cleaning services in Milwaukee so that you don't have to sacrifice your health. We also clean vents for homeowners in and beyond the greater Milwaukee area, including neighborhoods like:
Menomonee Falls
Mequon
Whitefish Bay
Cudahy
West Allis
Wauwatosa
South Milwaukee
Our duct cleaners are the best answer for Milwaukee residents' air quality questions like "How do I make sure my family has clean air?" or even "How do I get this cigarette smell out of my house?" For fast and thorough vent cleaning, contact us and get a free quote.
If you're concerned about the air quality at your workplace, we also clean vents for commercial and industrial properties.
Commercial Air Duct Cleaning & Milwaukee Industrial Vacuuming
Air vents can be complicated to access and clean – especially in large offices and warehouses. But that's not a problem for Air Quality Controllers. Our commercial air duct cleaners have the experience and equipment to reach the most difficult vents Milwaukee has to offer.
If you're running a brewery or a restaurant, you need your air to be clean (and odor-free!) for customers. If you have a multi-floor office building full of employees, you'll want to protect them from breathing mold spores and old skin flakes all day.
And if you have a warehouse or factory, removing grime and manufacturing byproducts is essential – for your workers' health and for preventing safety violations. Our industrial vacuuming service is your solution.
We vacuum difficult spaces and clean HVAC systems, furnace ducts, and air vents in commercial buildings like:
Whether your commercial property is near Story Hill, Jackson Park, Grasslyn Manor, Menomonee River Hills, or any other part of Milwaukee, our duct cleaners and industrial vacuuming contractors are just a call or email away.
Dryer Vent Cleaning Increases Safety for Milwaukee Homes & Businesses
Whether at home or at work, you want your environment to be as safe as possible. Surprisingly, your laundry room can be a danger. Dryer vents get coated and clogged with lint over time, decreasing dryer efficiency and posing a serious fire hazard.
Having your dryer ducts cleaned at least once a year can significantly reduce the risk of costly and dangerous fires. Homeowners, laundromat managers, and landlords all need regular dryer vent cleaning.
From increasing your dryer's efficiency to preventing catastrophe, such as a fire, Air Quality Controllers takes dryer vent cleaning seriously. Servicing both residential and commercial properties, our Milwaukee dryer vent cleaners ensure your dryer runs safely and effectively.
All Our Milwaukee Services
We offer the following indoor air quality services to improve the environment of your Milwaukee home or business:
Our indoor air quality professionals have expertise in both residential and commercial environments. Whether your goal is aesthetic like removing dust and mold, preventative like eliminating allergens and bacteria, or conscientious like increasing air system efficiency and lowering energy costs, we have the services to improve your health and the air system function of your home or business in Milwaukee.
Our dryer vent cleaning specialists have experience servicing a wide variety of environments including:
Single or Multiple Family Homes
Apartment Complexes
Condominiums
Assisted Care Facilities
Nursing Homes
College Dorms
Hospitals
Laboratories
Factories
Hotels
Schools
Laundromats
Contact Us for more information or to schedule air duct cleaning in Milwaukee.
Get on I-794
Follow I-94 W. Take exit 297 to N Barker Rd.
Continue on N. Barker Rd.
Take W North Ave to N Brookfield Rd in Brookfield.
Arrive at Air Quality Controllers:
2920 N Brookfield Rd.
Brookfield, WI 53045