Retail Stores Need Commercial Duct Cleaning in Southeast Wisconsin

Air Duct Cleaning for Stores, Shops, and Malls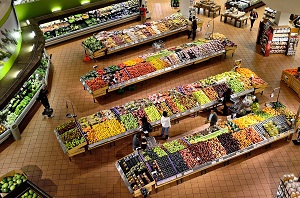 Air quality might not seem for a major concern for a retail location, though it is incredibly important for both employees and shoppers alike. Dirty air ducts can spread dust, mildew, and germs throughout your store. Along with causing health concerns, your merchandise is at risk too. If you find yourself constantly wiping off dust around your store, dirty ducts may be the problem.
Dust can linger in the air long after wiping off shelves. Ducts then collect this debris and recirculate it through the store, leaving your furnishings dirty and getting on your merchandise. Customers will be less likely to buy an item if it appears dirty, even if it's never been used. This is especially noticeable in clothing stores, where colors will appear dingy when covered in dust. Electronics stores risk damage from dust clogging interior circuitry.

Request a Quote
Schedule Regular Duct Cleanings at Your Store
The Occupational Safety and Health Administration (OSHA) indicates air quality and health is a top concern for retail workers. Having regularly cleaned ducts at your store or retail property is a simple way to avoid OSHA fines. Any employee who has to breathe in dirty air may become sick with a sore throat, allergies, or respiratory infections if not addressed.
Regularly scheduled duct cleanings remove harmful debris, mold, and germs from your vent system for healthier employees and shoppers. Cleaning and inspections should be arranged every one to three years, depending on your exact business location and specifications.
National Air Duct Cleaners Association (NADCA) certified duct cleaners like Air Quality Controllers are able to perform the necessary cleanings for your store. This certification requires technicians to receive extensive training in the proper procedures involved in safe duct cleaning.