Wisconsin's Fall Cleaning Checklist
Fall cleaning is just as important as spring cleaning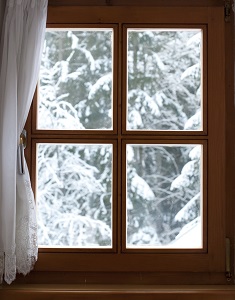 Now that summer is coming to a close time to start preparing for the cold, winter months ahead including planning your fall air duct cleaning. Fall cleaning is just as important as spring cleaning, yet it is often overlooked. Fall cleaning prepares our homes for the upcoming months of having a closed home. Cleaning before you close your windows and doors not only provides a healthier home, it reduces the amount of dust and debris come spring.
Fall cleaning helps eliminate the dust, dirt, pollen and other irritating pollutants which have accumulated in your home during the summer months. If you have children, you know the unending trails of sand, dirt and mud brought into the house on a daily basis. Air Quality Controllers highly recommends removing the bad stuff before it becomes trapped and starts to recirculate throughout your home.

Request a Quote
Removing dust and debris is also essential for allergy sufferers. Common allergy triggers like pet dander and dust easily accumulate in your air vents, causing allergies to flare and be a problem all year round. Air duct cleaning is an effective method to ensure your home's air is clean and healthy. In addition to dust and dirt, HVAC systems accumulate harmful particulates like mold, fungus and mildew.
Hiring NADCA certified air duct cleaners guarantees the highest standards are met and the most aggressive duct cleaning methods are utilized for your home needs. All duct cleaning services are thoroughly inspected to ensure your ducts were cleaned properly.
In addition to duct cleaning, there are several fall cleaning recommendations which will keep your home healthier all winter long. Follow our fall cleaning guide and be ready for winter.
Fall Cleaning Checklist
Schedule your air duct cleaning today!
Check and clean or replace air filters, exhaust fans and your range hood.
Wash blinds, curtains, ceiling fans, floors and carpets.
Wash all windows, walls and doors.
Clean and vacuum hidden areas like under beds, closets, window sills and doorways. Be sure to remove spider webs, dirt and any bugs (dead or alive).
Clean and wash bedding, pillows and upholstery.
Be proactive this year and contribute to the health of your home and family by regularly getting your air ducts professionally cleaned. Air Quality Controllers can also replace your air filters for you. Be sure to inquire prior to your appointment to be certain we have your air filter in stock.