Racine Air Duct Cleaners for Healthier Homes
Affordable Air Duct Cleaning for Racine Homes & Businesses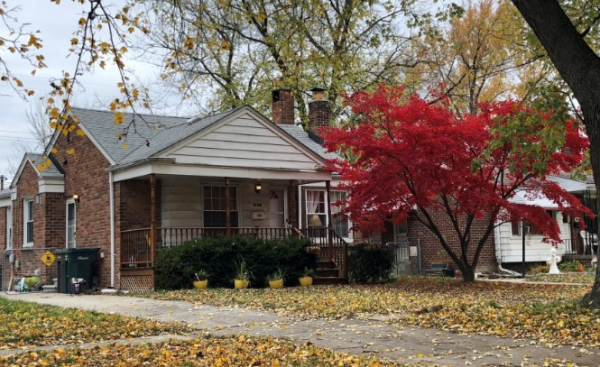 The Racine air duct cleaners at Air Quality Controllers help keep your family and employees healthy. We scour your air ducts and vents to eliminate dust, germs, pet dander, mold spores, and allergens stuck inside your HVAC system and circulating through the air you breathe. You reduce the risk of respiratory illnesses when you schedule regular air duct cleaning.
We provide affordable, professional air duct cleaning in Racine. All of our duct cleaning technicians are NADCA certified to guarantee thorough cleaning on every job. We'll give you a before and after photo of your air ducts so you can see for yourself!
Air Quality Controllers offers the following indoor air quality services in Racine:

Request a Quote
Air Vent Cleaning for Your Racine Home
From Racine Overlook to Quarry Lake Park, the fresh air from Lake Michigan flows through Racine. But it might not be so fresh inside your home or business.
Pet dander, dust, bacteria, and mold can build up in your vents. Then every time you turn on the AC or the heat to combat extreme Wisconsin temperatures, you end up breathing in irritants and allergens. We provide residential air duct cleaning services to help you and your family breathe clean air.
Commercial Air Vent Cleaning & Racine Industrial Vacuuming
Air ducts can be difficult to access and clean out – especially in large office buildings and factories. But they're no problem for Air Quality Controllers. Our commercial air vent cleaners have the expertise and equipment to clean out the most challenging ducts in Racine.
If you own a restaurant, you need your air to be clean (and odor-free!) for your customers. If you manage a hospital, you know the importance of protecting patients' health. If you run a retail store, the continual traffic can line your vents with dust.
And if you have a manufacturing plant or warehouse, eliminating grime and byproducts is vital – for your employees' health and for preventing any safety violations. Our industrial vacuuming service is a perfect solution.
We vacuum difficult spaces, clean HVAC systems, and scour air vents in commercial buildings like:
Dryer Vent Cleaning in Racine - Protect Your Home from Fires
Lint and dust build up in your dryer vents over the years. Without regular dryer vent cleaning, this puts your home or business at greater risk of dryer fires. Removing buildup without proper equipment is often difficult and time-consuming. Air Quality Controllers offers affordable dryer vent cleaning in Racine to remove buildup and keep your home safe.
Get on I-41/I-94 W in Caledonia from Northwestern Ave
Follow I-41/I-94 W to W North Ave in Wauwatosa. Take exit 42B from I-41
Continue on W North Ave. Drive to N Brookfield Rd in Brookfield
Arrive at Air Quality Controllers
2920 N. Brookfield Rd. Brookfield, WI 53045
Contact the Racine air duct cleaners at Air Quality Controllers to book your services today!