Air Quality Controllers: Your solution for better indoor air quality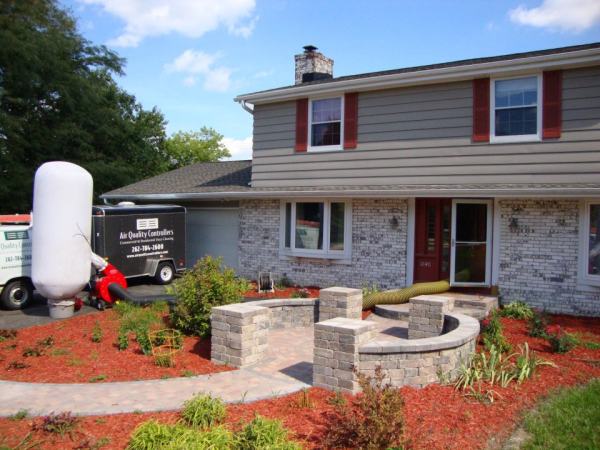 Local Residential and Commercial Air Duct Cleaning in the Greater Milwaukee Area
Air Quality Controllers is an air duct cleaning company providing families and businesses with cleaner, more breathable air. We are located in Brookfield, Wisconsin and our Indoor Air Quality (IAQ) services extends throughout southeastern Wisconsin. Residential and commercial properties in Milwaukee, Waukesha, West Allis, Pewaukee and Menomonee Falls have benefited greatly from our air duct cleaning services. Your health is our concern and our air duct cleaners are committed to creating a comfortable environment.

Request a Quote
Why Choose us for Air Duct Cleaning and IAQ Services?
Poor air quality in your house or business makes you feel as if you're suffocating. Especially if you have allergies. Our goal is to get rid of the pollutants in your air so you breathe with ease. We do this with a variety of services, including:
Industrial Cleaning & Vacuuming
We use professional grade equipment to get the job done and are flexible with your schedule. Our NADCA technicians will always provide genuine customer service along with experienced air duct cleaning at fair prices.
Experienced Air Duct Cleaners Serving Milwaukee Suburbs
We have over 18 years of experience and take great pride in what we do. When we clean your air ducts we do it with purpose-to provide you with comfort and an environment with breathable air. Commercial building and residential properties can be completely contaminated when your air ducts are dirty. You don't need to suffer. Have an experienced air duct cleaning company clean your air ducts.
Our Indoor Air Quality Technicians have an A+ BBB Rating
The Better Business Bureau evaluates businesses based off client reviews, time in business & more rating elements. Check out our full BBB profile & learn why we havve been one of the top air duct cleaners in Southeastern Wisconsin since 1998.
Air Duct Cleaning Company Providing Exceptional Customer Service
When you choose Air Quality Controllers, you receive more than quality air duct cleaning, you receive exceptional customer service. When our NADCA technicians are done cleaning your air ducts with professional grade equipment, they will personally show you before and after pictures. We're a local family business and we're eager to help you breathe easier and live better in Wisconsin.
Frequently Asked Questions about Air Quality Controllers
How do professionals clean air ducts?

‹
Professionals clean air ducts by using specialized tools to remove dirt and other debris in your air ducts. The debris is then vacuumed out with a high-powered vacuum cleaner.
How do I prepare for duct cleaning?

‹
To prepare for an air duct cleaning, you should clear a path around or under every register and fan in the building. Be prepared to tell your technician each relevant location you're expecting to be cleaned.