Air Duct Cleaning Services in Southeastern Wisconsin
Air Quality Controllers Serves Milwaukee Area Homes & Businesses
The air duct cleaners at Air Quality Controllers have been around the Milwaukee area, providing HVAC cleaning services for businesses, homes and warehouses. Browse our services below to find the best service for the building you own and operate. Schools, restaurants, manufacturing facilities, malls - you name it! We provide a variety of services, including:
Don't limit yourself to ductwork cleaners who only have experience with residential or commercial properties. We've removed mold from Kenosha home vents and prevented the spread of airborne pollutants in Waukesha hospitals. Our professionals really are the best - make sure you schedule an appointment with us today!
Schedule one of our Milwaukee air duct cleaners to stop by your home or business today!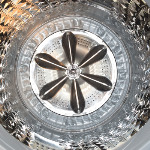 Dryer vent cleaning service in Southeast Wisconsin
STAY SAFE AVOID THE RISKS GET A FREE QUOTE Affordable, Professional Dryer Vent Cleaning near Milwaukee In the average household, a standard dryer lint trap only has the capabilities to keep up with 40-60% of the lint generated. Everything remaining travels through the dryer's exhaust system just to get stuck in the dryer vent. Air Quality Cont...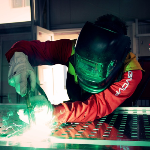 Overhead highlight cleaning & industrial vacuum services in Southeast Wisconsin
Milwaukee's Top Industrial Cleaners for your Facility Air Quality Controllers performs professional overhead highlight cleaning and industrial vacuuming at businesses throughout Southeast Wisconsin. Large, open areas with heavy traffic accumulate dirt, dust and manufacturing byproducts which can lead to expensive safety violations, workplace injur...